Green Covered Bonds:
Green Covered Bonds are type of covered bonds where the proceeds will be exclusively applied to finance or re-finance, in part or in full, new and/or existing eligible green projects. The green covered bonds of PKO Bank Hipoteczny meet the criteria set out by the International Capital Market Association (ICMA) as the Green Bond Principles (GBP). The rules for a set of guidelines for the use of issue proceeds, the project evaluation and selection process, resource management and reporting.
The Green Bond Principles (GBP)
The PKO Bank Hipoteczny has published the rules for the issue of green covered bonds in the form of PKO Bank Hipoteczny SA Green Covered Bond Framework. Compliance with The Green Bond Principles - GBP has been confirmed in the form of an external opinion, the so-called Second Party Opinion by Sustainalytics.
The Bank publishes reports on the allocation and environmental impact of Green Covered Bonds on an annual basis.
PKO Bank Hipoteczny SA Green Covered Bond Framework
Second-Party Opinion PKO Bank Hipoteczny SA GreenCovered Bond
Annual post issuance verification letter - Sustainalytics
Allocation and Impact Report 2021
The criteria for assessing energy efficient buildings financed by PKO Bank Hipoteczny, taking into account market data and legal regulations in force, were developed for the Bank by a green buildings consultant - the company Drees&Sommer. These criteria have been approved by the independent international organization Climate Bonds Initiative under their Low Carbon Buildings Criteria as proxy for the green residential properties in Poland.
Green Bond Metodology – PKO Bank Hipoteczny SA
Green Covered Bonds issued by PKO Bank Hipoteczny are certified by Climate Bonds Initiative. The certification is awarded to bonds meeting the highest international standards in terms of positive environmental impact.
Climate Bond Initiative Certificate - November 2019
Climate Bond Initiative Certificate - June 2019
Our initiatives: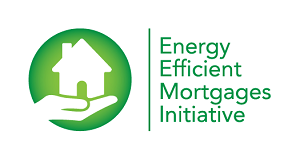 Energy Efficient Mortgages
PKO Bank Polski and PKO Bank Hipoteczny, as the first banks in Poland, have joined the Energy Efficient Mortgages (EEM) Pilot Scheme. The Initiative aims at creating standardized, pan-European solutions for mortgage loans for residential mortgages both apartments and houses, including energy-efficient solutions.
The purpose of the EEM initiative is, among others, creating a preference package for borrowers that will encourage them to buy energy-efficient properties or to improve the energy efficiency of existing buildings. In the long run, the activities carried out under the initiative may translate into lowering the risk weights for banks. This is to be an incentive for banks to play a key role in stimulating activities related to climate change in the European construction sector. Currently, there are 70 lending institutions from various European countries taking part in the initiative.
More here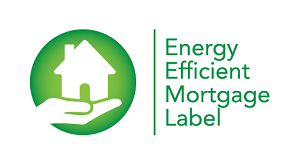 Energy Efficient Mortgages Label (EEML)
PKO Bank Hipoteczny has joined EEML in February 2021, as it is a clear and transparent quality label for consumers, lenders and investors, aimed at identifying energy efficient mortgages (EEM) in lending institutions' portfolios, which are intended to finance the purchase/construction and/or renovation of both residential (single family & multi-family) and commercial buildings, with a focus on building energy performance.
The EEML provides information on the portfolios of energy efficient loans as assets to be included in green covered bonds and green securitisation, allows for enhanced evaluation and tracking of their financial performance relative to alternatives and provides greater transparency regarding climate risks and resilience.
More here